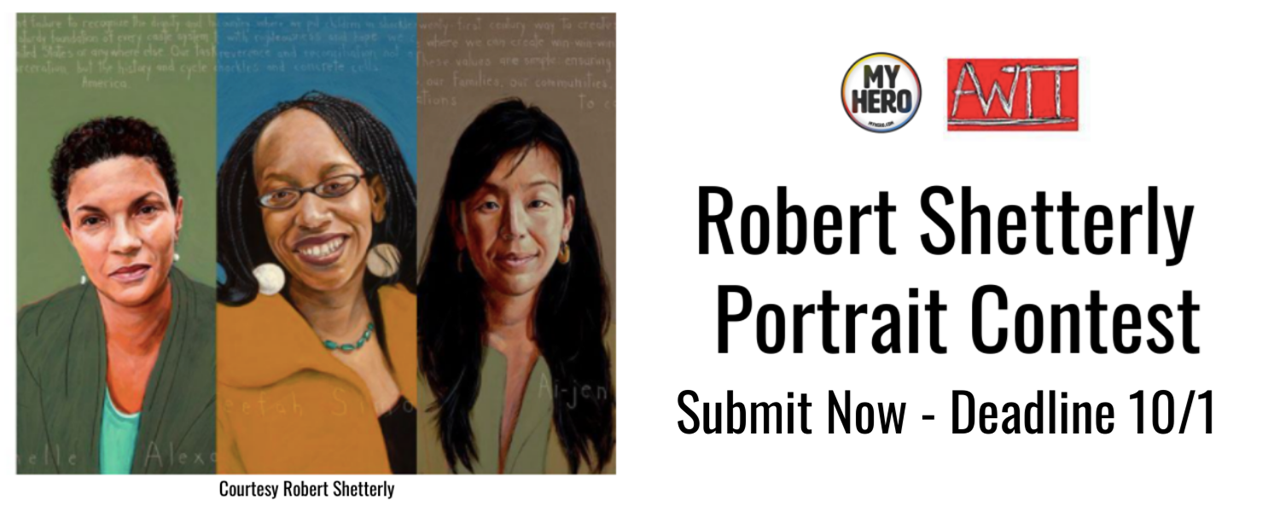 The MY HERO Project and Americans Who Tell the Truth partnership
The Shetterly Prize to be awarded to the most heroic portrait submitted
Professional artists and students- you are welcome to submit one or more hero portraits as an entry or multiple entries!
•Works of art submitted will be judged by Robert Shetterly, artist founder of Americans Who Tell the Truth and the MY HERO Gallery staff!
•Each work of art can represent someone you admire who has done something significant - for you, for your community or for our planet.
•Each of work of art can illustrate an heroic act that has impacted your world or our society as a whole.
When submitting a work of art, please consider the following:
•Is the portrait an authentic representation of your hero? Does it tell the hero's story through visual elements?
•Does the art work illustrate his or her heroic traits and characteristics?
•Does it inspire the viewer with its carefully conceived elements of beauty, clarity, creativity, expressionism and/or accuracy?
•Can teachers and students use this portrait as a part of a lesson to illustrate heroes and heroic acts?
•Does the work of art create an emotional response or a feeling of appreciation for the hero's accomplishments?